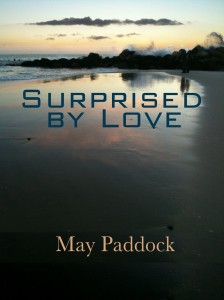 Despite all Joan can do to protect and nurture her family, tragedy strikes in the forms of mental illness and the disappearance of her son-in-law.  Joan's desire to help leads her from the bohemian lofts of lower New York to the sun-drenched boardwalk of Venice Beach, to a snow-covered chauffeur's cottage on Boston's North Shore.  From there she travels to war-weary Nicaragua.  Her plan is to be helpful to the people there but instead she learns to protect and nurture herself.
"A rich, lovely story of how a woman, defined by her need to take care of others, finds herself. Laced with images of the northeast, Mexico, and Nicaragua, the true flavor and nature of each town and city are the backdrop to a journey of discovery. A wonderful first novel!" Leslie Wood, PhD
"On Sunday afternoon, the trip to the beach was glorious. Most of what Joan had seen of Nicaragua had been cinder block houses along dusty dirt roads with volcanoes in the distance. Now, after a long bumpy ride in Oscar's car, they came out onto a smooth sandy beach. They immediately shed their outer clothes and headed into the ocean. The water was wonderfully cold. Juan and Eloina raced each other doing strong crawl strokes parallel to the be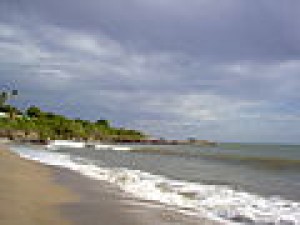 ach. Yeni dove again and again looking for beautiful stones or shells. Oscar and Joan swam slowly and sometimes floated on their backs. Once, their hands touched by chance as they floated. Oscar took hold of Joan's hand without a word, and they floated together like two pieces of seaweed, cool under the hot sun."
From Surprised by Love, published by Telemachus Press.